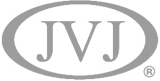 You are required to login to view this page.
Announcements
November 26, 2017

Don't forget our new Smoked Crystal Pulls and Matching Knob are in Stock.

November 8, 2017

Our sales staff is working hard to deliver our new catalogs, but we aren't getting to everyone fast enough.  If you would like to receive your catalog in the mail, please complete the request form and we will ship one to you soon.

November 1, 2017

Smoked Crystal is now available in the 96 mm, 128 mm, 160 mm Faceted Crystal Pulls and 30 mm Round Faceted Knobs.  These are beautiful pieces and are sure to make any space more elegant.
Displays
JVJ Hardware proudly offers displays at a discount to our customers. We have full tower displays and slot wall displays to meet the needs of your showroom.
Contact your sales person for complete details.
Images for Download
Use the selector below to download the set of images you want.
Stay up to date!
Thank you for subscribing.